The clash of cellular and Wi-Fi networks has started, and it's promising some disruptive opportunities. One startup is developing smartphones and consumer access points, promising to pay users a piece of the revenues it gets from offloading cellular calls on to its proprietary 5 GHz network.
At the opposite end of the spectrum, the chief information officer of San Jose called for vendors to develop Wi-Fi phones for the homeless.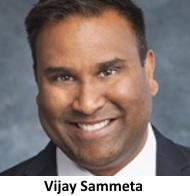 "What a powerful concept to give a homeless person a Wi-Fi calling smartphone that can charge by solar power, albeit slowly, and has data about city services stored on it -- suddenly we have transformed that person's life," said Vijay Sammeta, in a panel discussion at a carrier Wi-Fi event here. 
Wi-Fi calling is "not quite there in capabilities such as roaming, but it may be carrier grade in the next five years," said Whitey Bluestein, principal of consulting firm Bluestein & Associates LLC.
Sammeta said Wi-Fi calling will be inevitable to handle urban demand in places such as Times Square. "It is an amazing and powerful concept that has to happen for density and equity reasons," he said.
However he warned free metro Wi-Fi services are not really free. "If you are ever in a convention center that has free Wi-Fi, look at the user agreement -- we monetize it on the back end because the access points and back-ends aren't free," he said.
Cities large and small are getting into the Wi-Fi game. Earlier this year, Los Angeles put out a request for proposals for a wireless network that would cover its notorious sprawl.
The city wants a net completed within five years with at least a Gbit/second throughput and a basic level of service free. Proposals are due by November 12.