Apple iCar: Do iCare?
By eeNews Europe
---
"The target is electric vehicles", Roger Lanctot, associate director of global automotive practice at Strategy Analytics, told EE Times.
Opinions among analysts, however, vary, with some comments more nuanced than others.
When we asked the analysts to break down why Apple might be viable in the automotive business — what Apple can and cannot contribute to the car industry and why carmakers would even want to work with Apple — they were almost unanimous.
The key factors, according to the experts, are electricity, connected cars, on-demand car services and driverless cars. All of these newfangled notions are driving traditional car OEMs to the edge, if not over the edge. This, in turn, creates an automotive opening for tech companies like Apple and Google, who have had no experience building cars.
Based on conversations, EE Times has had with a variety of industry experts, here is the outlook.
Peripheral to cars?
The most conservative view is that Apple won't make an entire car. Period. Apple's motivation is to leverage its strength in software to develop something "peripheral" to the car.
Egil Juliussen, director research & principal analyst at IHS Automotive Technology, put a twist on this theory, tying connected cars with self-driving cars.
He explained that both Apple and Google are already involved in connected cars in many ways — including Apple's CarPlay and Google's Android Auto. "This segment is to provide content and information for drivers and passenger. Both companies have been positioning themselves for major impact for several years and they are and will remain leaders in connected car content."
The interesting part, though, is how this "content and information" business serving drivers and passengers might drastically change in the age of self-driving cars. "Apple is good at developing a whole package — in particular, user interfaces," said Juliussen. The irony here is that "self-driving cars, which require no drivers, will need no U.I."
Although there is much uncertainty how the self-driving car segment will evolve and when it might become important, Juliussen said, "Much more knowledge of the auto industry is required [for Apple to understand what self-driving cars will need in the future]."
He added, "And according to all the news, Apple is definitely getting expertise that can be used to determine what any future products should be."
If Apple's automotive game plan continues to be about advancing CarPlay, or developing content and information services for passengers and drivers, it's not much different from its current business model in automotive.
If Apple is focused on more of the same, why does it keep hiring key automotive engineers?
---
Persistent press reports on Apple's hiring binge are accelerating. Apple's been poaching employees from electric-car battery-maker A123 Systems. It has hired a senior engineer from electric car maker Tesla Motors, a former Volkswagen AG engineer with expertise in automated driving, an ex-Nvidia engineer who developed computer vision software and an executive who worked at Autonomous Systems Lab at Swiss Federal Institute of Technology.
Those are just the new hires reported this year. Other Apple hires last year include people from automakers BMW AG, Volkswagen and Ford Motor Co, Delphi Automotive, Robert Bosch GmbH and TRW.
Building an entire car?
That brings us back to the original question: Is Apple going to make an entire car?
To argue against it is pretty easy, and it's even straightforward: It won't happen because Apple's margin expectations would not support it.
But would it not, really?
Mark C. Boyadjis, senior analyst & manager of Infotainment & HMI at IHS Automotive Technology, also believes that the profit margins of the automotive business are too small for Apple. However, he suggested this: What if Apple goes the contract manufacturing route?
He said, "Since Apple likes to control the entire design process and if an automotive OEM is willing to outsource much of that to a company like Apple, building parts of a car OR building an entire 'iCar' could be a possibility."
He noted that there have been all sorts of rumors about Apple with battery technology, carbon fiber, Heads-up display (HUDs), and more. "It is possible Apple might be working to understand all components of automotive development and design to create something that they could then contract manufacture if that method agrees with their business model and scale," Boyadjis said.
Building cars with internal combustion engines takes decades of experience, said Juliussen. But the shift to electric will reduce mechanical complexity, posing the potential to lower the barrier to the automotive market entry for tech companies.
More importantly, who says that Apple must build a car factory?
Today, car companies are making more product than they can sell, according to Juliussen. The hard reality of overcapacity in auto production in Europe, for example, could prompt car OEMs to turn some factories to contract manufacturing. Even Chinese car OEMs, maybe 10 years from now, with enough experience, will be in a position to contract their manufacturing, Juliussen added.
Daimler CEO Dieter Zetsche, in a recent interview with the magazine Deutsche Unternehmerboerse, said: "Google and Apple want to provide system software for cars and bring this entire ecosystem around Apple and Google into the vehicle." He said, "That can be interesting for both sides."
He even suggested an option in which Daimler builds cars as part of a joint venture, using the digital expertise of its U.S. partners. But clearly, Daimler doesn't want to become the Foxconn of the auto industry. He said in the interview: "We don't want to become contractors who have no direct content with customers anymore and supply hardware to third parties."
Tim Cook's legacy
Strategy Analytics' Lanctot is the first to explore the "why EV" question by attributing it to Apple CEO Tim Cook.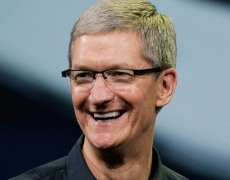 Lanctot said, "There is a lot about cars that is antithetical to Apple or to the ethos favored by CEO Tim Cook." He said, "If you believe in the transformation of the energy sector and the need to diminish the role of internal combustion engines all over the world, as Tim Cook most likely does, then you have a cause and a target market opportunity."
---
Further, given the state of Apple's stock and rate of growth the automotive sector may represent the next great growth sector for the company, he added.
That, in Lanctot's mind, plainly points to electric vehicles as Apple's target. He asked, "Would Tim Cook like to be remembered as a guy who provided millions of iPhones for landfills? No, he would like to see the EV as his legacy."
IHS' Juliussen agreed. Given the environmental consciousness of Tim Cook and Apple, "EV makes sense."
Beyond Cook's legacy, though, there is the nagging fact that "governments want more EVs, but people aren't buying them," said Lanctot. "Apple (like Tesla before it) can make EVs cool — maybe," he noted.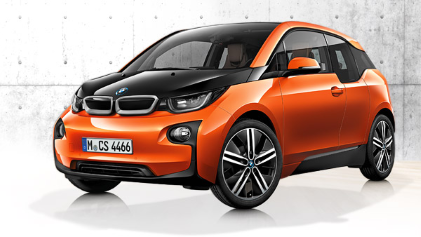 New transportation segment
The world has already seen the rise of Uber, or the Uber-like on-demand "Car-as-a-Service (Caas)" model, noted IHS's Juliussen. Think of this as car-sharing without drivers, he explained.
Google is well on its way to provide the software for driverless cars and the detailed maps needed for driverless cars to know where to go. Juliussen summed up: "Google is essentially providing the infrastructure for CaaS or car mobility for anyone (with or without driver license) and transport service for any package."
Surely this hasn't escaped Apple's notice. "This new transportation segment will emerge sometime after 2020 and will be a major opportunity for existing auto companies and new entrants," according to Juliussen.
Strategy Analytics' Lanctot observed, "We're looking at the emergence of a world dominated by pod cars — increasingly standardized and interconnected people movers." He asked, "Wouldn't you want an Apple iRod?"
Truth to be told, though, we don't know much about how this new transportation segment will work out. Unknowns include the number of people who stop owning a car, or who stop using public transport. But the assumption is there will be a lot of cars — we haven't seen before — to emerge to serve this segment.
If this segment ends up looking like the current US car rental market, this isn't great news for Apple or Tesla. If consumers aren't buying cars, who cares about all the cool features — like Tesla's retracting door handles?
Requirements
Although there are still a lot of "maybes" in the rationale behind Apple designing an entire EV, here are some of its requirements — in a checklist provided by Strategy Analytics' Lanctot.
Requirements:
Battery tech — which Apple is believed to be working on
Connectivity — Apple is working toward becoming a mobile virtual network operator (MVNO)
In-Cabin Electronics — check
Safety systems — in development (including self-driving tech)
Distribution? — Already in place
Services/Apps — check
IHS' Juliussen adds agile software development to this list.
Tech companies such as Google and Apple are already very good at evolving software and its continuous improvement. "When it comes to 'agile' software development, including dealing with hacking, both Apple and Google have expertise" that no traditional automotive companies have ever approximated, he explained.
About the author:
Junko Yoshida is Chief International Correspondent at EE Times
Related news:
Apple self-driving car is a reality, claims report
If you enjoyed this article, you will like the following ones: don't miss them by subscribing to :
eeNews on Google News
---
---