Fairchild reinvents itself
By eeNews Europe
---
Also it is widely known that Fairchild is shutting down its five-inch fabs worldwide. However, few know the overall strategy and culture transformation Fairchild plans for its slimmed down lean-and-mean future.
The bottom line, according to president and chief operating officer (COO) Vijay Ullal, is that Fairchild claims to have already increased is total available market (TAM) from $24.6 billion in 2013 to $32.2 billion in 2018 by ditching 12 of it previous businesses to concentrate all efforts on serving the three fastest growing electronics areas with an "application centric" approach. Fairchild now aims to leverage its current expertise in devices, but modernize them into smart modules that, Fairchild hopes, will be irresistible to original equipment manufacturers (OEMs) building devices in three areas: for energy efficiency, mobility, and the cloud.
Those three areas — energy efficiency, mobility, and the cloud — all have in common the need to get greener, burn less power, and be smarter about how they manage the plethora of subsystems that make them work — all areas in which Fairchild has extensive experience.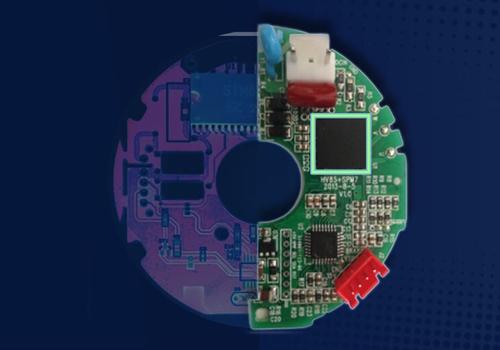 "We are really trying to stake out a very clear and focused position, we don't want to be everything to everybody," Ullal told EE Times. "We tell our employees our mission is to make the world a cleaner and smarter place, by which cleaner is shorthand for creating more efficient and cleaner sources of energy, and smarter means adding intelligence to machines and equipment and gadgets everywhere."
Fairchild is aiming to only offer products in the future that they believe differentiate themselves from the crowded marketplace of energy efficiency, mobility and the cloud. "We are not going into any markets where we don't have the ability to differentiate. We want to supply complete subsystems that enable cleaner, more energy efficient and smarter machines and gadgets," Ullal said.
---
Key to that strategy will be more energy efficient computers, from the smartphone to servers in the cloud.
"IBM's Watson used thousands of watts to create enough machine intelligence to win at Jeopardy against humans, but that is compared to the people whose brains used just 20 watts," Ullal said. "Fairchild wants to create more power efficient subsystems to reduce that vast waste of energy and still have a smart gadget."
The key is to look at projects from the application point of view. Every company has products, but according to Ullal the very good companies have a strategy that impinges on their products directly. For instance, today's smartphone uses just a few watts, but has the same power as a Cray supercomputer, which consumed over a thousand kilowatts in 1975. From that example we know it is possible to make what seems impossibly optimistic a reality, Ullal claims.
Ullal told EE Times:
Today many company's strategies are at 10,000 feet and the product is at 1000 feet, meaning they don't impinge on one another in a meaningful way. How do we plan to make things more power efficient and use cleaner energy? Instead of being the typical product company, we want to look at our projects from application viewpoint — that means every day use strategy from our plan, not just talk about it once a year. We have to look at projects from the application perspective everyday, and to do that we have to know the customer so well that we can figure out what they want before they know they want it.
Energy efficiency and mobility applied directly from the application perspective should lead to cell phones that take progressively less time to recharge, a challenge Fairchild is taking on because it makes all the parts for subsystems that recharge phones faster.
"For instance, the iPhone takes about three hours to charge, but customer wants smartphones to charge faster," Ullal told EE Times. "Fairchild has everything we need for faster power charging — we have all the building blocks to make recharging smart and fast."
---
Fairchild is also tackling energy efficiency in other applications, adding $1 billion to its advanced lighting systems budget another $1 billion to its cloud computing budget. It also plans to make subsystems that will make electric, hybrid and gasoline vehicles more fuel efficient.
"Automobiles are changing more now than in any previous time in history," Ullal told EE Times. "But we must be realistic — gasoline powered vehicles are not going away overnight. Electric and hybrid vehicles are only maybe 5 to 10 percent of the market, so we have to work on improving the fuel efficiency of the internal combustion cars too," Ullal said.
For instance, the most gasoline is used during starting up from a dead stop, but smart systems can eliminate that waste with a start-stop strategy. While braking to come to a stop a generator stores that energy in a battery of supercapacitor, then a small electric motor is used to start the car back up off-the-line making a dramatic impact on fuel efficiency, according to Ullal, who claims that 90% of Fairchild's revenue comes from power solutions.
Ullal told EE Times:
For an smarter energy efficient start-stop systems, you need what we make, an integrated starter and generator. Auto makers want reliability, better quality, but the most important thing is time to market. Those companies who can put these subsystems in a really neat package with low parasitics, high energy density, high quality, high reliability plus be cost effective — you are probably looking at two guys — Fairchild and maybe Infineon.
Fairchild's purchase of Xsens was a strategic move to make sure they had the technology for the brave-new-world of applications that need to know where they are, where they are going and how fast they are going to get there.
"Anything that moves," Ullal told EE Times. "If you want to make that thing smarter, that thing has to know where it is with some precision, it needs to know what direction its moving, and it needs to know how fast its moving — and that means MEMS sensors."
Ullal claims that MEMS sensors will eventually be a standard part of almost everything we make — even our clothing may need to know where it is, what it is doing and where it is going.
---
Ullal was tight lipped about exactly how Xsens is going to fit into their application centric strategy, but he did give a few hints, saying acquiring Xsens was a long-term strategic move.
Ullal said:
The miracle of Moore's Law is that the smaller you make it, the faster and lower power it is, but not so with MEMS. With MEMS shrinking everything makes it worse. What we want to do instead is leverage sensor-fusion with MEMS, which is what Xsens does best. With MEMS sensors, we will know what our devices are doing in order to put together much smarter systems that can bring down the power of the whole system by a factor of 10.
Ulall then rattled off a whole list of projects that could leverage MEMS sensors to achieve Fairchild's strategic goal of better energy efficiency. Air conditioners, for instance, are always blasting away at maximum speed no matter what, but by using sensor fusion Fairchild plans to make air conditions only use energy when they need it. By using MEMS sensor fusion to determine how many people are in the room, the air conditioner can run at an optimal speed for that number of people. NEST's thermostat works on this principle.
Ullal told EE Times:
We don't have anything to do with NEST, but what I am trying to tell you is that motion tracking in terms of motors can accomplish the same thing that NEST does with heating and air conditioning. And in fact 50 percent of the energy used in the world is used by motors. So if we can make a motors more intelligence, that is going to make a much bigger impact on energy consumption. Today brush motors are about 35 percent efficient but by going to induction your are about 70 percent efficient — and by making induction motors smarter they could be 75-to-80 percent efficient.
He also gave the example of robotic controlled lawn mowers and vacuum cleaners. By using sensors an automatic lawn mower could be super precise — never mowing a spot twice. And the same thing is true of robotic vacuum cleans which today use 300% of the amount of energy it could by going over the same places over and over. An smarter vacuum cleaner would also not vacuum on a schedule, but survey the floor and only clean it when it is dirty.
"Over the last three years we have had a massive transformation in the culture of the company, we have become a lot more forward thinking, a lot more progressive, a lot more open. We've become a lot more willing to take risks and I can't wait to see what will happen in the next few years."
R. Colin Johnson is Advanced Technology Editor at EE Times
Related articles:
Fairchild confirms fabless MEMS entry

Energy, Mobility, and the Cloud provide key opportunities
---
---