---
Their successful ferroelectric gate stack holds the hope of extending Moore's Law beyond the end of the International Technology Roadmap for Semiconductors (ITRS) circa 2028.
"We have not yet built a complete ferroelectric field-effect transistor — or FeFET — but we have proven that our detailed simulations on the supercomputer at the Texas Advanced Computing Center can be realized in the lab," professor Alexander Demkov told EE Times.
"What we have done is build the complete gate stack and gotten the material and fabrication techniques right — our next step will be to fabricate the germanium channel to complete the FeFET."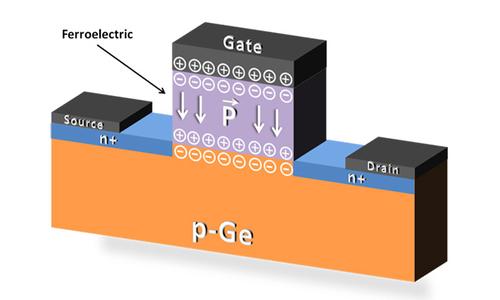 FeFETs are desirable because they can be scaled beyond the end of the silicon roadmap, as predicted by ITRS, using a faster semiconductor for the channels–either germanium (Ge) or gallium arsenide (GaAs), all built on standard silicon CMOS wafers. With a computer built completely from FeFETs, everything in it would remember its state when you turn it off, making it instant-on, and right where you left it when you hit the off button.
"We have not experimented with memory architectures for our FeFET, but believe that it could serve as a universal memory since it is faster than DRAM and denser than flash," Demkov told us.
---
Demkov collaborated with the University of Texas (UT) doctoral candidate, Patrick Ponath, on the project, as well as with researcher in other departments, as well as with Arizona State University and the Oak Ridge National Laboratory. Currently Demkov has colleagues at the University of Texas working on a chemical deposition technique to etch the germanium channels to complete the FeFET project.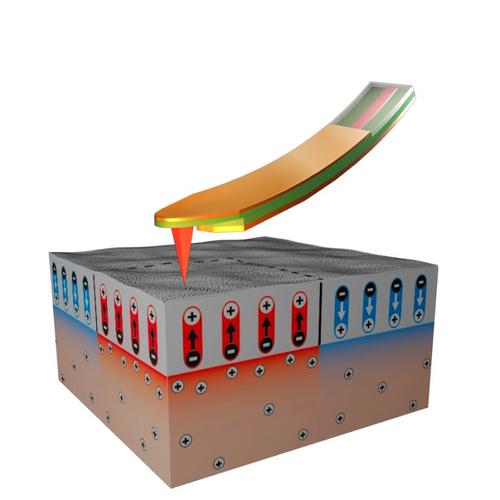 "We don't have the facilities to easily fabricate germanium or gallium arsenide channels for our FeFET, but we hope that an industrial partner will step forward to help us when it is time to commercialize this new process technology," Demkov told us.
The most difficult part of creating the process involved growing the barium titanate (BaTiO3) gate in a 3-D orientation using molecular beam epitaxy so that its dipoles could be switched vertically. Their success was verified using piezoelectric-force and microwave-impedance microscopy. Other applications include ultra-high density memories, super efficient photovoltaic cells and faster nonvolatile reconfigurable logic.
— R. Colin Johnson, Advanced Technology Editor, EE Times
Related articles:
Qimonda's late legacy: 28nm FeRAM
Non-volatile memory is the secret star at JEDEC meeting
---
---
Register to our newsletter