---
Microchip confirmed Thursday that it has had "preliminary mutual discussions with CSR."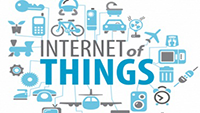 The US firm released the statement, several hours after CSR made it publicly known that it has rejected Microchip's preliminary offer.
In the statement, Microchip stressed that "the discussions between the parties are at a very preliminary stage." The company cautioned that "there can be no certainty that an offer will be made, nor as to the terms on which any offer might be made, or that any other type of transaction will be entered into with CSR or as to the terms, structure or form of any such transaction."
Meanwhile, CSR said that the undisclosed sum of money proposed by Microchip wasn't enough, if Microchip actually wants to raise its role in the IoT market with CSR's radio technology.
In the prepared statement, CSR said, "The price proposed by Microchip has been rejected and the board is considering its options for the company." Under British takeover rules, Microchip has until Sept. 25 to either announce a firm offer for CSR or walk away.
---
CSR and Microchip are no strangers to each other. Microchip, long known as a "long-tail" company with 70,000 customers, has the ability to connect CSR potentially with a huge customer base. Meanwhile, CSR has an undisputed track record in the Bluetooth and Bluetooth Smart market.
CSR announced late last month that Microchip has partnered with CSR to offer a CSR-based Bluetooth Smart module. The goal for the new module is to leverage CSR's proven Bluetooth Smart ICs and offer a turnkey solution to a wider range of customers, the companies said at that time.
CSR today is freshly armed with its home-grown mesh networking technology called CSRmesh, a protocol designed to run over Bluetooth Smart. CSR is now at a critical point in evangelizing the new protocol, thus hoping to lead the Bluetooth-based IoT market. CSR could use Microchip's powerful presence in the embedded market, in which Microchip leverages its microcontroller, mixed-signal, analog, and flash technologies.
Over the past several years, Microchip has been on a shopping spree. The company's bigger acquisition deals include: Silicon Storage Technology (SST), a flash memory company, acquired by Microchip in 2010; WiFi specialist ZeroG, purchased in 2010; SMSC in 2012; and Supertex in February 2014. Microchip also announced an acquisition deal in May with ISSC Technologies Corp., a Taiwan-based provider of Bluetooth solutions for the IoT market. The transaction will close in the third quarter this year.
CSR is believed to be among many potential candidates Sanghi has already set his eyes on.
— Junko Yoshida is Chief International Correspondent, EE Times
---
---
Register to our newsletter