Oculus originator gives away MEMS version
By eeNews Europe
---
"If you are a MEMS manufacturer and you are not involved in VR, then you should be," McCauley said to the capacity crowd at the MEMS Executive Congress (MEC). McCauley was already a millionaire from inventing Guitar Hero and co-owning a factory in China before the Oculus sale.
"I've already given away all my money from the Facebook buyout to my favorite charity and now I'm inventing a VR headset that will be light years ahead of them all and that you can license for free–if you agree to donate some of your profits to my favorite charity," McCauley told EE Times in an exclusive interview.
Now president of McCauley Labs (Livermore, Calif.), his staff of five are busy re-inventing VR by using MEMS inertial sensors to detect head orientation, and adding MEMS micro-mirrors to create a super-small infrared "lighthouse" the frees the user to walk around experiencing virtual realities as high-resolution as the real world and with no trace of the "simulator sickness" that the Facebook Oculus models can cause, McCauley told EE Times.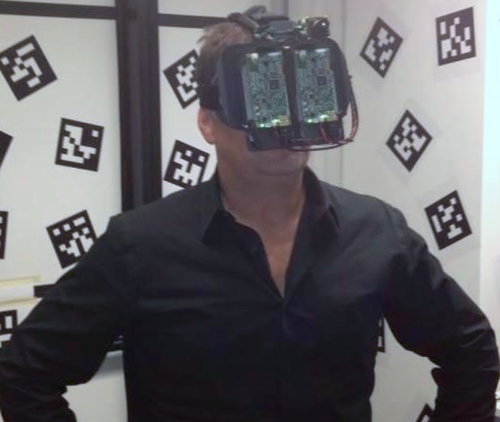 Today Valve Corp. (Bellevue, Wash.) has a VR headset that is "10 generations ahead anything available today", according to McCauley, by using more accurate head tracking by replacing the camera Oculus uses with a rotating motor driven line-laser. The line laser is essentially a gigantic laser housing a motor spinning a curved mirror mounted on the wall across from the user, that scans across head mounted IR detectors to determine how far away the head is by measuring the time between IR sensor intercepts.
At McCauley Labs they will replace the bulky moving laser mechanism, with a MEMS mirror and a line-laser (or alternatively a 2-axis MEMS mirror and a point laser to raster scan in the manner of a one-mirror pico projector) to perform the same kind of head location geometry and calculation as the Valve System, but micro-miniaturized.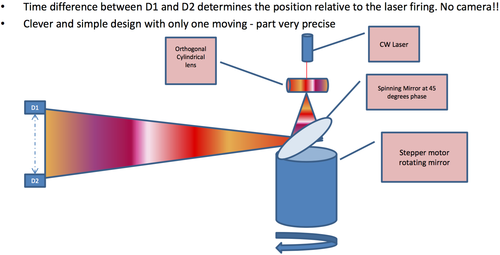 The system will also turn off the backlight for imperceptible periods between frames, to prevent the blurring that otherwise contributes to simulator sickness, making the result VR experience as real as reality itself, or so McCauley claims.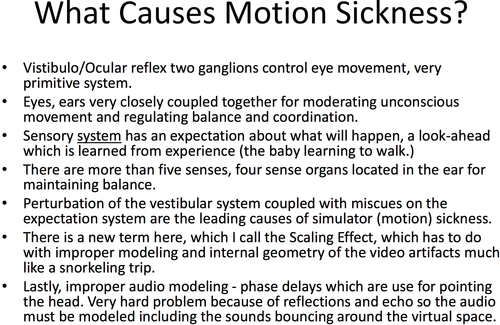 McCauley said it will take a year to build their first prototype with free licensing to come shortly thereafter (assuming Facebook does not kill him softly with lawyers and more money). Instead of using a smartphone screen, his free design kit will probably use fast organic light emitting diode (OLED) display accelerated by GPU.
After all, a serial self-made millionaire is only concerned about more and more quality and his favorite charity, rather than making billions more for Facebook.
— R. Colin Johnson, Advanced Technology Editor, EE Times
Related articles:
Flooding young minds through digital immersion
Digital opium set to drive Facebook
Ongoing trend: digitally augmented autism
---
---