Six things to know about HDR, 4K TV
By eeNews Europe
---
In parallel, the industry now faces a fresh format battle brewing over High Dynamic Range technology (widely deemed essential to making a 4K TV look even better) and the usual issues associated with intellectual property rights.
There are six things you need to know if you really care about 4K and HDR.
1. What exactly is a 4K TV?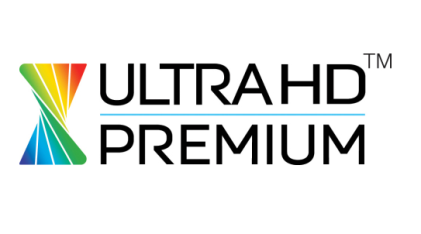 Let's start with 4K.
If you're an early adopter, you might have already bought a 4K Ultra High Definition TV. After the Consumer Electronics Show last week, though, you may be finding out that your new TV isn't actually "Ultra HD Premium."
The UHD Alliance, an industry group with 35 member companies, came to Las Vegas last week, and rolled out a set of new specifications called "Ultra High Definition Premium," and a 'Good Housekeeping' logo for products and services that comply with the spec. The group's recommended performance metrics include resolution, high dynamic range (HDR), peak luminance, black levels and wide color gamut.
The new spec actually clarifies the definition of Ultra High Definition. This is something "premium UHD" panel makers wanted but the Consumer Technology Association (formerly known as Consumer Electronics Association) never did," according to Richard Doherty, Research Director of the Envisioneering Group. "So, the UHD Alliance stepped up and gave them what they wanted… Others can now aspire to meeting the criteria."
Myra Moore, president of Digital Tech Consulting, said, "Ultra HD Premium defines the elements and criteria of what most industry players think is necessary — other than 4K — to differentiate and prompt consumers to upgrade their TVs and content."
---
2. Different flavors of High Dynamic Range?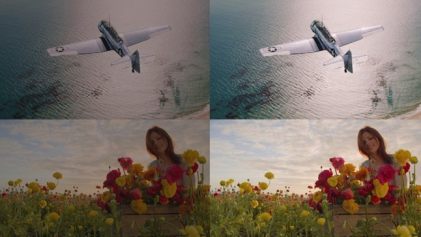 Ultra High HD Premium specifies image resolution, color bit depth, color palette (Wide Color Gamut) and high dynamic range (HDR) for the device, distribution, content master and display.
HDR, for example, effectively expands the range between the darkest and brightest images a TV display can produce.
The Alliance considers "HDR 10" developed by SMPTE as a baseline for HDR, explained Greg Tarr, TV analyst at Digital Tech Consulting. But the alliance avoided taking sides on a specific HDR format or how exactly HDR should be delivered to device, display and distribution.
To date, four companies — Dolby, Technicolor, Philips and the BBC — have developed an HDR format. Each firm, armed with its own intellectual property rights, has been pitching its technology — a development destined to trigger another format battle over which format will be added to Ultra High Definition TV. Since last year, a group at the International Telecommunication Union has been reportedly reviewing proposals from the four companies.
---
3. Are players coalescing?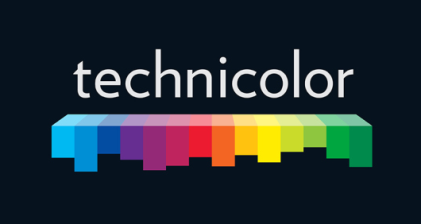 One piece of surprise news came out of CES last week. Technicolor (Paris) and Royal Philips announced an agreement to merge their HDR solutions. Their solutions include content creation tools, encoding and decoding software and implementation support, according to the two companies.
Envisioneering's Doherty called the announcement "significant," since "both Philips and Technicolor are patent juggernauts in digital video encoding and display for decades."
In an interview with EE Times, representatives from Philips and Technicolor stressed that Ultra HDTV "must be noticeable to consumers," describing HDR as a key feature for 4KTV.
The two companies want to offer HDR "in good quality" for those creators of movies, but "cost effective" to consumers. Most important, it needs to be "backward-compatible with the installed base of standard dynamic range TV sets," said Frederic Guillanneuf, Philips executive.
Mannuele Wahl, senior vice president of Technicolor, added that HDR must be based on "open solution" for distribution and content creation.
The two companies began talking about merging their HDR technologies in early fall last year. But the merged system is still very much "a work in progress," according to the two companies. The first demonstration of the joint solution will premiere at the National Association of Broadcasters' convention in April.
Technicolor will license the joint Philips/Technicolor HDR intellectual property rights and certify the technology.
The Philips/Technicolor team faces an uphill battle, predicted Tarr, largely because Dolby has been pushing its HDR technology for a while. Dolby has already picked up TV companies such as LG, Philips/Funai, and TCL, who pledged to Dolby Vision during the CES last week.
In contrast, the joint Philips/Technicolor team is just coming to the starting line with their hybrid system, he explained. "And we haven't seen it demonstrated yet."
---
4. Why HDR?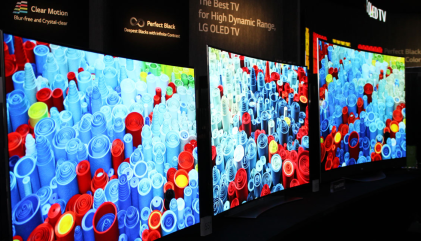 In recent years, both Hollywood and technical communities are increasingly viewing HDR as an essential element of Ultra High Definition TV.
During the National Association of Broadcasters' convention in 2014, Variety quoted Howard Lukk, standards director for the Society of Motion Picture and Television Engineers (SMPTE) and VP of production technology for Walt Disney Studios, talking about filmmakers' tepid interest in 4KTV as follows:
"There's a feeling in Hollywood, and even at the Walt Disney Studios, in order to change over the complete marketplace to a new format, we really need more than just more pixels.
"Adding more dynamic range and more contrast really makes a big difference. … This really looks like it is the compelling thing that would make consumers make that transition to a new format.
"The problem with 4K is that it's hard to even see the extra pixels of 4K UHD television unless you are very close to the screen.
"And resolution isn't everything, you need contrast as well."
---
5. Silicon is coming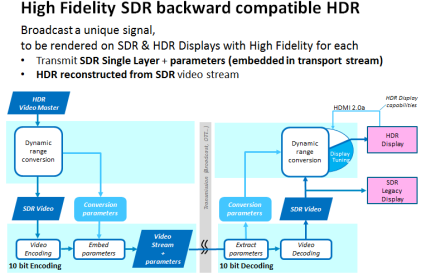 Philips isn't revealing all of its HDR technology, nor is Technicolor, said Envisioneering's Doherty. "Suffice to say both companies and Dolby have the biggest R&D teams, budget and recent track record of refining the viewing experience."
Technicolor and Philips executives, however, pointed out their approach — maintaining backward compatibility with standard dynamic range (SDR) TV displays — as one of the big differentiators compared to rival systems. The companies stated that backward compatibility "simplifies HDR deployments for distributors who will be able to send one signal to all of their customers, regardless of which TV they have. Their networks will be future-proof as consumers upgrade to HDR displays over the next few years."
Asked about how they offer backward compatibility, the two companies said that the system broadcasts a unique signal to be rendered on SDR & HDR Displays with High Fidelity for each.
That unique signal consists of an SDR signal layer and parameters. HDR is reconstructed from an SDRvideo stream.
The unique signal "will be a part of the MEG stream, when transmitted," Technicolor's Wahl said. "There will be no changes made to transmission infrastructure."
Philips' Guillanneuf added: "The technology is agnostic to the compression standard. It can be a part of AVC (H.264) or HEVC (H.265)."
The two companies promised that the joint HDR solution will be less hardware-intensive than that of their competitors. After demonstrating early results of the combined solution at NAB 2016, the two companies said that commercial deployments on silicon will follow in late 2016.
---
6. Impact on the broader market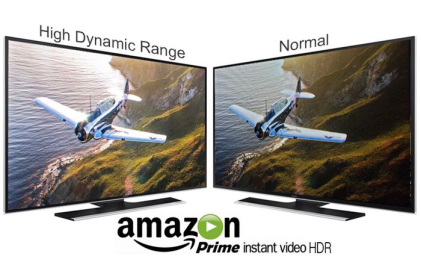 So, the Philips/Technicolor coalition sounds like good news. The partners pointed out, "Philips is bringing years of experience in consumer electronics and silicon partnerships," while Technicolor provides "heritage in content creation and technology licensing." And what's not to like about a backward compatible solution?
However, many industry analysts believe that the battle over HDR is hardly over.
Technically speaking, Philips and Technicolor aren't alone in pushing backward compatibility, according to Digital Tech Consulting's Tarr.
Dolby offers three different packages of Dolby Vision — one offering one big stream encoded with Dolby Vision's HDR metadata that can be only played back by a Dolby Vision-equipped display. Another provides HDR metadata in dual layers so that content can be displayed both on HDR and SDR TV. The last, offering Dolby Digital and the baseline HDR10 in a single layer — which uses less bandwidth and is supposedly less costly.
Because the UHD Alliance has yet to complete an official HDR format, Gary Arlen, president of Arlen Communications, wonders if various proponents may have more time to train to gain market presence with their own HDR solutions.
Further, Dolby should never be underestimated. Digital Tech Consulting's Moore pointed out that Dolby is in the licensing business and it's been heavily promoting Dolby Vision for HDR.
Asked about HDR's impact, Arlen believes that it will be "slow impact, despite manufacturers' efforts to differentiate UHD sets in the expected boom of next few years."
However, Arlen pointed out that HDR will be "VERY important for streaming video, and you're already seeing Netflix and Amazon HDR productions."
What about broadcasting? "Broadcasting believes it can handle HDR, although it may wait to implement it into a future ATSC 3.0 format.2". He explained that ATSC 3.0 is still in development and "it may tie into the shape of the U.S. broadcast industry after the upcoming spectrum auction."
— Junko Yoshida, Chief International Correspondent, EE Times
If you enjoyed this article, you will like the following ones: don't miss them by subscribing to :
eeNews on Google News
---
---