Startup promises bandwidth boost
By eeNews Europe
---
The idea for the company came when a student working on ways to get more bandwidth from a DSL line showed Amin Shokrollahi differential pair traces on a circuit board.
"I asked him what's a differential pair, and he said it's a way of using complementary signals across two wires. I thought this was so inefficient," says Shokrollahi, a professor at the Swiss Polytechnic in Lausanne.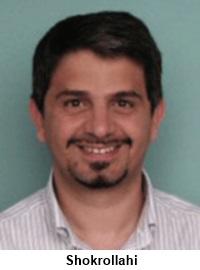 "I told him what I would do, and he said that it was so simple but no one had ever looked at the problem that way. I decided it was time for a company."
So in 2011 with funds from a Swiss agency, Kandou Bus was formed. The name is the term for beehive in Farsi, Shokrollahi's native tongue. Like a beehive, the Kandou approach involves getting all the links bundled in an interface to cooperate and thus send significantly more bits than is possible on today's differential pairs.
Kandou presented a paper and demoed its technology at last week's International Solid-State Circuits Conference (ISSCC) here. The 40nm demo chip sends 12 Gbit/s per wire at less than 4 picojoules/bit, dispersing eight bits across eight wires. Parts of the chip's technology could be adopted for use in memory interfaces or on 2.5D chip stacks.
The startup hopes to tape out before October, in a 28nm process, a 42 Gbit/s SerDes chip that delivers 21 Gbit/s per wire across four wires. Using 12 taps of decision-feedback equalization, it will drive signals a meter through a Megtron-6 board and connectors, consuming 9 picojoules/bit or less.
By early next year, Kandou hopes to have its technology fully characterized for multiple applications. It expects to deliver hard macros that boost data rates or cut power by up to a factor of four. It will ask for royalties that may vary from 1 to 4 percent of the device's average selling price, based on the application.
"The idea of a exploiting something across the communications channel is very interesting, but whether system providers will be able to embrace it with minimal perturbation in their systems is an open question," said Behzad Razavi, a communications expert and professor of electrical engineering at UCLA, speaking in an interview with EE Times at ISSCC.
---
Kandou engineers are proposing the company's technology in three standards groups. Two I/O veterans now working for Kandou are trying to start a new work group at the Optical Internetworking Forum, proposing it use the Kandou technology as the basis for a 56 Gbit/s SerDes standard.
Kandou is also proposing its technology for a version of the 400 Gbit/s backplane being defined at the IEEE 802.3bj group. It would use eight 50G links rather than the current 16 x 25G interconnects, competing with a proposal to use PAM4 modulation.
Also, at Jedec, Kandou will propose its technology for the LPDDR5 standard. The proposal could be submitted as early as March.
The startup raised a $10 million round of capital in 2012 and aims to raise another round for an undetermined amount sometime this summer. It's Shokrollahi's second startup; he formed Digital Fountain around a coding scheme for broadcasting data and sold the company to Qualcomm in 2009.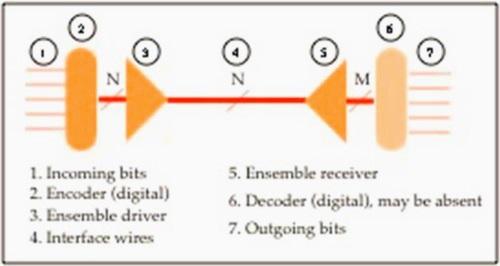 — Rick Merritt, Silicon Valley Bureau Chief, EE Times

If you enjoyed this article, you will like the following ones: don't miss them by subscribing to :
eeNews on Google News
---
---